Dear Members of Div. 7: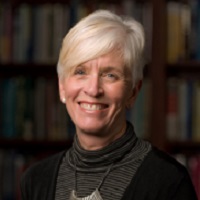 Many of us who are academic psychologists live our lives on a predictable schedule. Classes begin in the fall with new students and the start of new research projects in university labs, school classrooms, and participants' homes. In December, there is a rush to get grades in. Then, in January, we start the new semester (or new quarter, if you are at the University of California) when the process repeats. Then, come May or June, there is a rush to get grades in, attend dissertation and thesis defenses, and make plans for all of the work you are going to get done in the summer. Interspersed across the year are efforts to find time to write and to travel to your favorite conferences where you present your latest work and connect with colleagues.
Fall 2019 started like that, but by March, our lives were completely up-ended by a highly contagious virus with no cure and limited effective treatments, coupled with historic unemployment and economic uncertainty, that were then combined with nearly daily evidence of rampant racism and police brutality, followed by widespread public protests for police reform.  And, on top of that, childcare, K-12 schools, and afterschool programs closed leaving families to care for (and serve as teachers) for their children while parents tried to work from home or navigate unemployment. And, our colleges and universities sent students home in March. We stopped in-person classes and pivoted to online classes within a matter of days. It is little wonder that during 2020, all of us – children, adolescents, young adults, people at every age—have experienced a toxic mix of fear, stress, fatigue, and anxiety that is unlikely to disappear any time soon.
In the midst of our own personal challenges and efforts, I hope that you will give some thought to the role our field of developmental psychology can play as we try to move forward in this new developmental context? I hope that you will send your ideas and recommendations to me by email so that I can collate and present your ideas to the Div. 7 Executive Committee at our July virtual meeting.  My hope is to spark conversations, ideas, or actions related to research and practice in developmental science that can help us as a field to support human development. I will follow-up with you after the Executive Committee meeting, using the Div. 7 Listserv to talk about your ideas and possible next steps.  In the short-run, we might think about using developmental science to encourage community efforts to stay safe by wearing masks and social distancing, or we might draw on developmental science to support working parents and their children, or we might draw on work in developmental science to help parents to talk with their children about racism and oppression. Down the road, research is going to be needed to understand the effects of this perfect storm of 2020 on well-being, health, and education and the kinds of ameliorative efforts that will be needed. Can we help one another as we navigate the new normal in higher education? How can we advocate and press for this research and education agenda?  Please share your ideas with Div. 7.
In the meantime, I hope that you and your loved ones are safe and well and that you have opportunities, in the days ahead, to experience both joy and peace.
Deborah Lowe Vandell
President, Div. 7