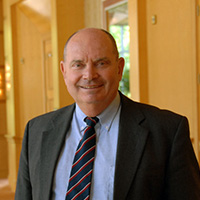 Duane Alexander, MD, a developmental pediatrician, was a champion for the health and wellbeing of women, children, and people with intellectual and physical disabilities. As NICHD's director, he embraced the importance of psychosocial and developmental factors as prominent topics in the research portfolio of NICHD. His leadership style was open, inclusive, and empowering. He encouraged NICHD extramural scientists to pursue their own initiatives and tasked some of them with additional initiatives which he remained involved with on an ongoing basis. We admired his integrity, original thinking, and respect for science as a means for promoting the welfare of children.
Toward the end of the 1980s, due to the increased participation of mothers of infants in the workforce and concerns raised in the scientific literature and in the media about the potential negative effects of maternal employment on young children, Dr. Alexander invested NICHD resources in a study about nonmaternal care and child development. Thanks to his vision and active involvement, the study was conducted by a network of academic grantees and NICHD staff, it grew to include 10 data collection sites and a data center. Its scientific scope was expanded beyond the initial focus on the effects of the family and nonmaternal care on children's social-emotional development in the first three years of life to include the school environment, measures of physiological stress and genetics and child functioning measures of physical health, cognition and academic achievement through age 16. Investigators with age appropriate expertise were added to the network as the children matured. The data were made available to the scientific community at large. Organizationally, financially and scientifically, this study was unprecedented in the field of developmental psychology.
This NICHD Study of Early Child Care and Youth Development, with more than 1,300 geographically and ethnically diverse families, revealed that, overall, the quality of the family environment, (defined in terms of supportive and cognitively stimulating human interaction and cognitively stimulating physical environment), predicts children's functioning to a greater extent than does nonmaternal care. Within the nonmaternal care aspects that were studied (i.e., quality, quantity and type of care), the quality of care was the most consistent predictor of children's functioning through age 16. As an added scientific bonus, the same study was also the basis for many other findings about children's development.
Alexander also shepherded and supported other large-scale studies that expanded the boundaries of research on child development by investigating development in the context of family, neighborhood, school, environmental, and other settings. In one ground-breaking study, developmental psychologists and demographers collaborated to incorporate research on children into the National Longitudinal Survey of Youth, 1979 Cohort, thereby enabling research on intergenerational effects on child health and development. Alexander also oversaw the Fragile Families & Child Wellbeing Study, which follows the health and development of a national cohort of children born to unmarried parents. He initiated the Work, Family & Health Study, an interdisciplinary five-year, multi-site, randomized, controlled trial to assess the effects of workplace policies and practices on the health and well-being of workers and their children.
Alexander played a crucial role in championing the National Longitudinal Study of Adolescent to Adult Health (Add Health). Add Health was uniquely designed to permit unbiased analyses of contextual influences on teens' health, development, and achievement. After an earlier study focused on teen sexual behavior in 1991was cancelled for political reasons, Dr. Alexander supported the development of a broader study in 1994 and helped to organize an NIH-wide consortium to fund it. Alexander again played a key role in supporting the study's evolution in 2008, when Add Health expanded its measures to include biological markers of disease.  The study has since produced novel research tracking the emergence of chronic disease as cohort members aged from their mid-twenties into their forties.
Perhaps Alexander's most ambitious and visionary initiative was a longitudinal birth cohort study of 100,000 children to investigate how environmental factors interacting with genetic factors affect child development and health, the National Children's Study (NCS). The NCS would provide the opportunity to study numerous exposures of concern and outcome conditions or diseases simultaneously with the same framework. Specific exposures of concern included endocrine disrupting chemicals, pesticides, media exposure, social determinants and many others.  The outcomes included autism, diabetes, schizophrenia, learning disabilities, development, etc.  Sadly, after Alexander stepped down as NICHD Director, scientific leadership of the NCS floundered and the Study was prematurely terminated.  However, the magnitude, significance and vision of the Study illustrates Alexander's remarkable leadership and commitment for vital transformative research in children's development and well-being.
Additional information about Alexander's contributions is available at the NICHD website.